A Graphic Designer's Guide To DALL-E
Have you ever had a great idea for an image for your next project, but were limited by budget? Well, DALL-E is here to make your dreams come true!
Developed by the clever folks at OpenAI, this super cool AI model can turn your written description into colorful, eye-catching images that'll blow your mind!
Whether you're a designer, marketer, or just someone who loves to doodle, DALL-E is the ultimate tool for unleashing your creativity.
Learn how to use DALL-E's Outpainting to seamlessly edit images in seconds.
Use AI to extend any photo you want in 5 easy steps. Make room for copy in your next project!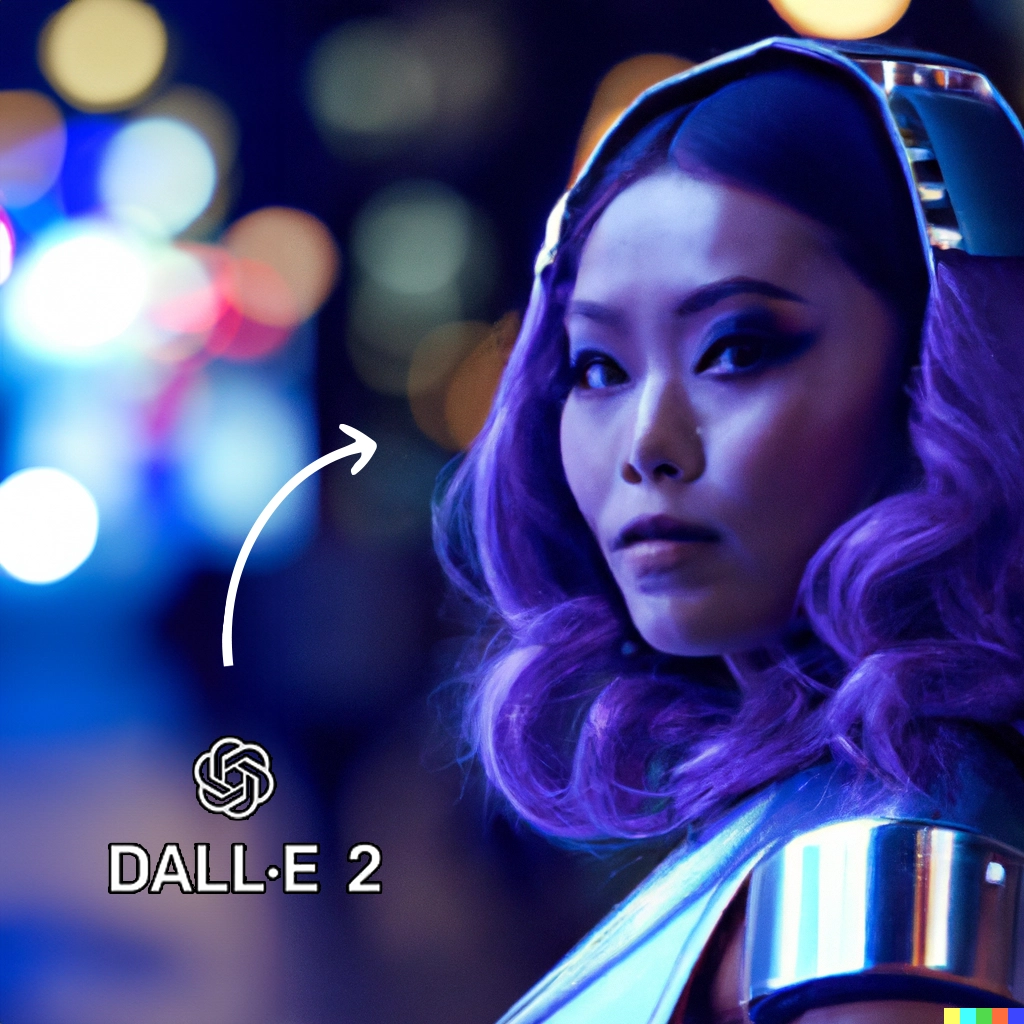 Learn prompting tips and tricks that will help you generate more realistic photos.
How to Use DALL-E in your Design Process
Extend a Photo for Copy Room
Use DALL-E to make ANY photo perfect for your next project by using AI to extend the image.
Change the Subject of a Photo
Use DALL-E's Outpainting feature to quickly test how different characters look in the image's landscape.
Edit the Background of a Photo
Change the location, add more detail, or simply remove unwanted people in the background.
Change the Subject's Clothes
Ever find that perfect photo but just HATE what they are wearing? Use DALL-E to quickly change outfits.
DALL-E Prompting Best Practices
Unleashing the magic of DALL-E is too hard to contain to a single paragraph. Click below for full guide to prompting in DALL-E. Learn sneaky little tricks that will elevate your images to the next level!
So you've created a super cool image with DALL-E, and now you're wondering, "who owns this masterpiece?". Well, the answer is simple:
You do!
Wanna know how much it costs to have your own personal art robot? Great news, its actually quite cheap! When you first sign up you get 50 credits for free and DALL-E will top up your account with 15 more free credits each month.
However, if you're like me and get addicted to making "just one more edit" 15 credits per month just won't cut it! You can buy more credits in $15 chunks. You get 115 more credits for every $15 USD spent.
What are you waiting for? Get creating!